Spectrum, the IEEE engineer-to-engineer glossy magazine, is running
a very outspoken interview
of Deep Learning pioneer Yann le Cun, now Director of AI at Facebook.
Yann introduced shared-weight, hierarchical and convolutional neural net architectures while at Bell Labs back in the 1990's. In fact his team at Bell Labs originated one of the most convincing initial net applications, namely the handwritten digit postcode readers
based on the MNIST databases
. Yann was also a pioneer of
wavelet compression for images and scanned print (DjVu)
. Le Cun continues to hold a professorship at NYU.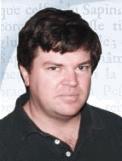 My take on this remarkable uptick of greybeard le Cun's career is that Facebook is generating a huge amount of image and especially face data, and are desperate to help the user to make sense of it. Given the huge computational and human resources they now enjoy, Yann's team will probably make quick initial progress on issues like face recognition and nudity detection.

Dare I say that the NSA are sure to keep an eye on Yann's work, especially given Facebook's huge database of tagged and up-to-date headshots? Real time automatic identification of people on security footage has long been one of the holy grails of every antiterrorist policeman, and the heart's desire of every totalitarian régime. If Yann's team shows progress, money will certainly cascade into the image recognition field.

Yann's interview is quite outspoken, and well worth the reading for anybody intrigued by the sudden resurgence of AI in industry.

Edmund


PS. Here are the references for my own contributions to IEEE Spectrum, when I was younger.


Ronald
, E.M.A. and Sipper, M. (1999), 'Why must computers make us feel blue, see red, turn white, and black out?'
IEEE Spectrum
36(9),
Sept. 1999,
pp. 28-31.
Sipper, Moshe, and Edmund MA Ronald. "A new species of hardware."
Spectrum, IEEE
37.3 (2000): 59-64.
And here are the direct links to the subtopics in the Yann interview.
Yann LeCun on...