The
slide below
shows how Mahotas —
at 1 o'clock
— fits into the Python ecosystem.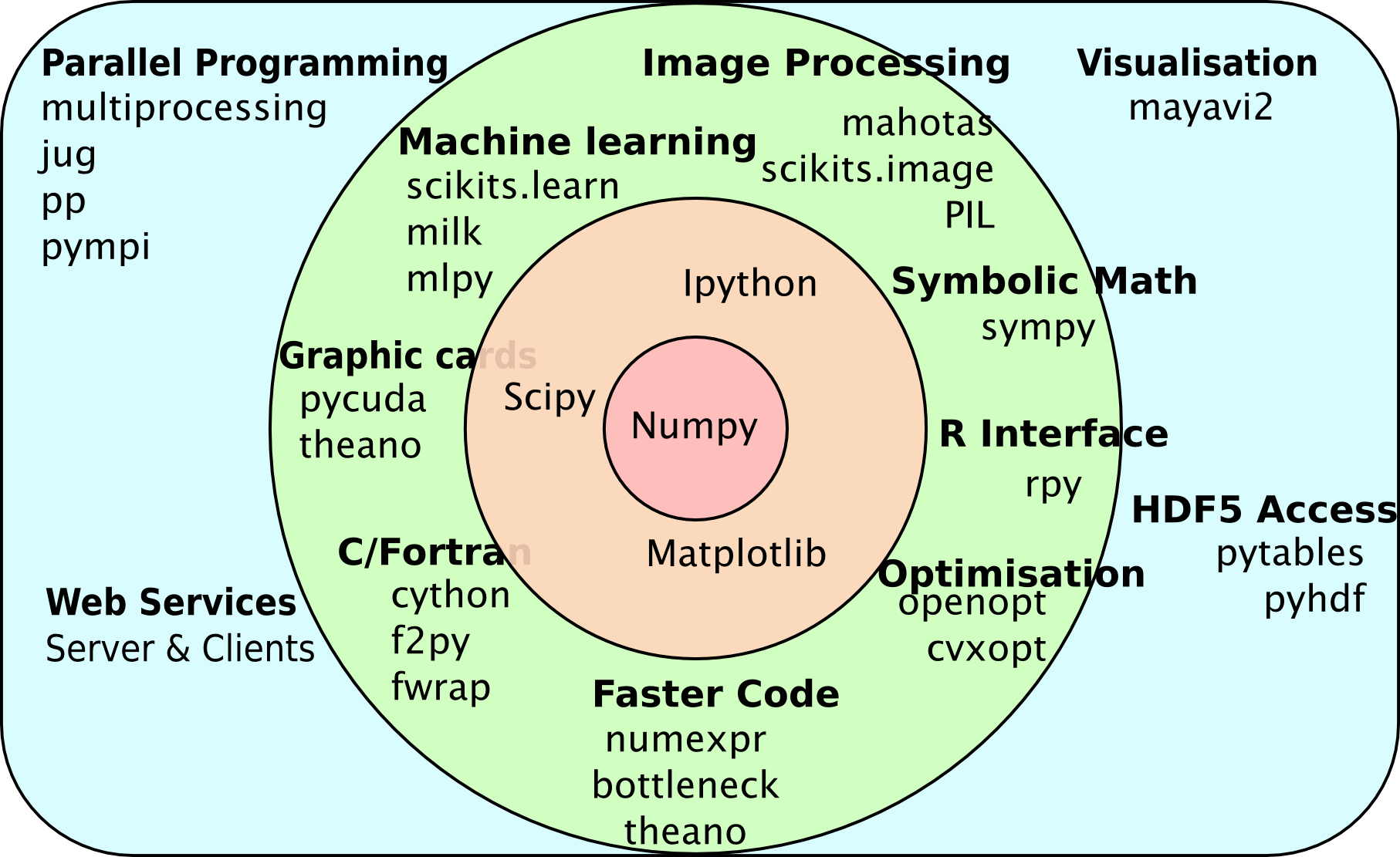 To me, the Mahotas vision library seems notable as much for
what it is
, Python-oriented from the start, clean, fast to pick up, and easy to install via standard Python installers, as for
what it is not,
namely the elephantesque OpenCV toolkit inherited from the C++ community.
Update: Aftter this blog post went live, sent Luis an email asking why the elephant got stealthed in this slide.
> I cannot help but notice that you left OpenCV out of the ecosystem slide
> ...was this intentional?

Mostly historical: at the time I did the slide (this was before the
presentation), openCV had some trouble playing with numpy. I remember
you could crash the Python interpreter by doing so (if you passed it a
numpy array with the wrong type, it wouldn't check and then segfault).
Best,
Luis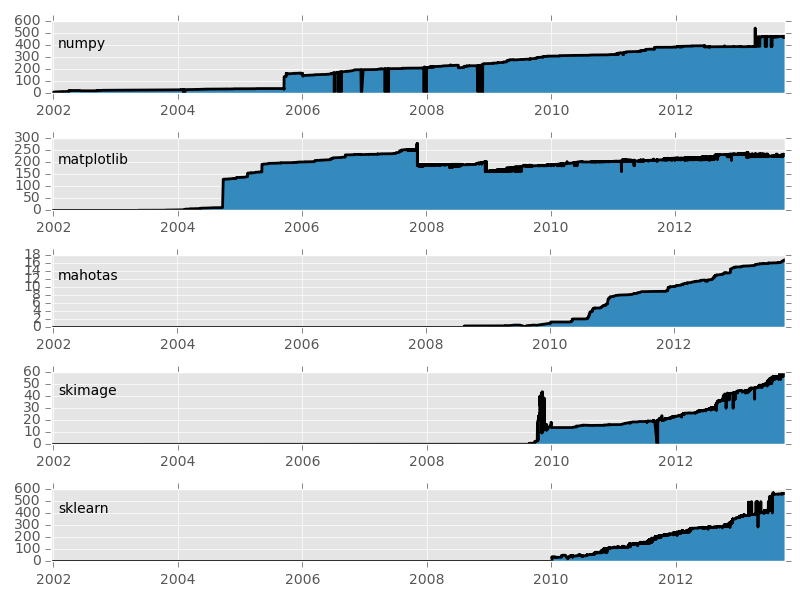 Of course,
the science community is already knee-deep in vision and graphics libraries
, just as it is knee-deep in open source and closed source languages and environments - Mathematica, Matlab, Octave, Scilab, R, C++, Perl and yes, Python. But as Luis points out, Python is flexible, powerful and free, which means
Python is always a prudent and open source second choice
wherever computers are used in a lab or science teaching environment.
Edmund